"If you can measure it you can control the outcome"
We at Glize firmly believe that by enforcing strict quality control measures at all times we minimize the risk of our clients receiving defective merchandise.
Our dedicated team in China checks and ensures that quality standards are being maintained pre, during and post production.
Consultation – We consult with our clients and advise, give guidance on quality standards and requirements. (especially helpful when a client is importing a product for the first time)
Research – We do research on behalf of our clients in order to advise on #International Quality Standards and #Best Practice.
Factory Overview and Vetting – Our team will visit and inspect a factory before we commence with orders.
Factory Compliance – we only work with factories that adhere to Social and Ethical standards (fair labor practices)
QC – Pre, during and post production – we have a dedicated team monitoring the factories and their production carefully.
QA – we ensure all necessary documentation safety certification required – e.g. SGS FDA ISO EN71 IEC
Bulk – All bulk inspected and photographs of goods in container are taken by our team and emailed to clients for sign off prior to shipment.
3rd Party inspection (on request) – Recommended for first orders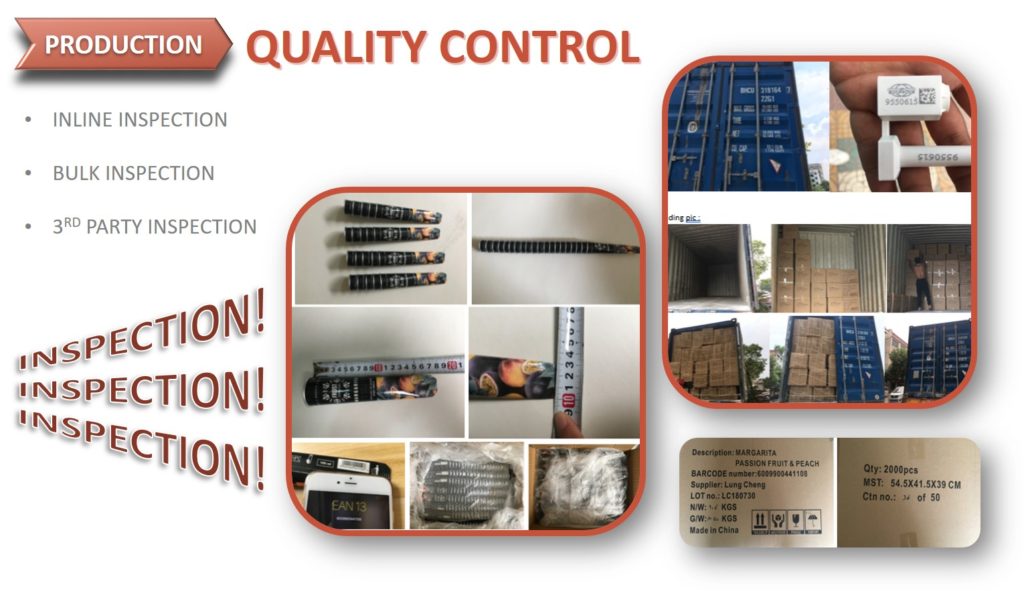 Our QA/QC measures and controls the quality of your product every step of the way.
International standards such as FDA, CE, ISO, IEC, ASSTM, SGS and many more.
We leave no stone "unturned" to ensure that what you receive is what you bought.